The State of California's Department of Insurance contracted Sherpa Marketing to conduct outreach efforts among underserved communities.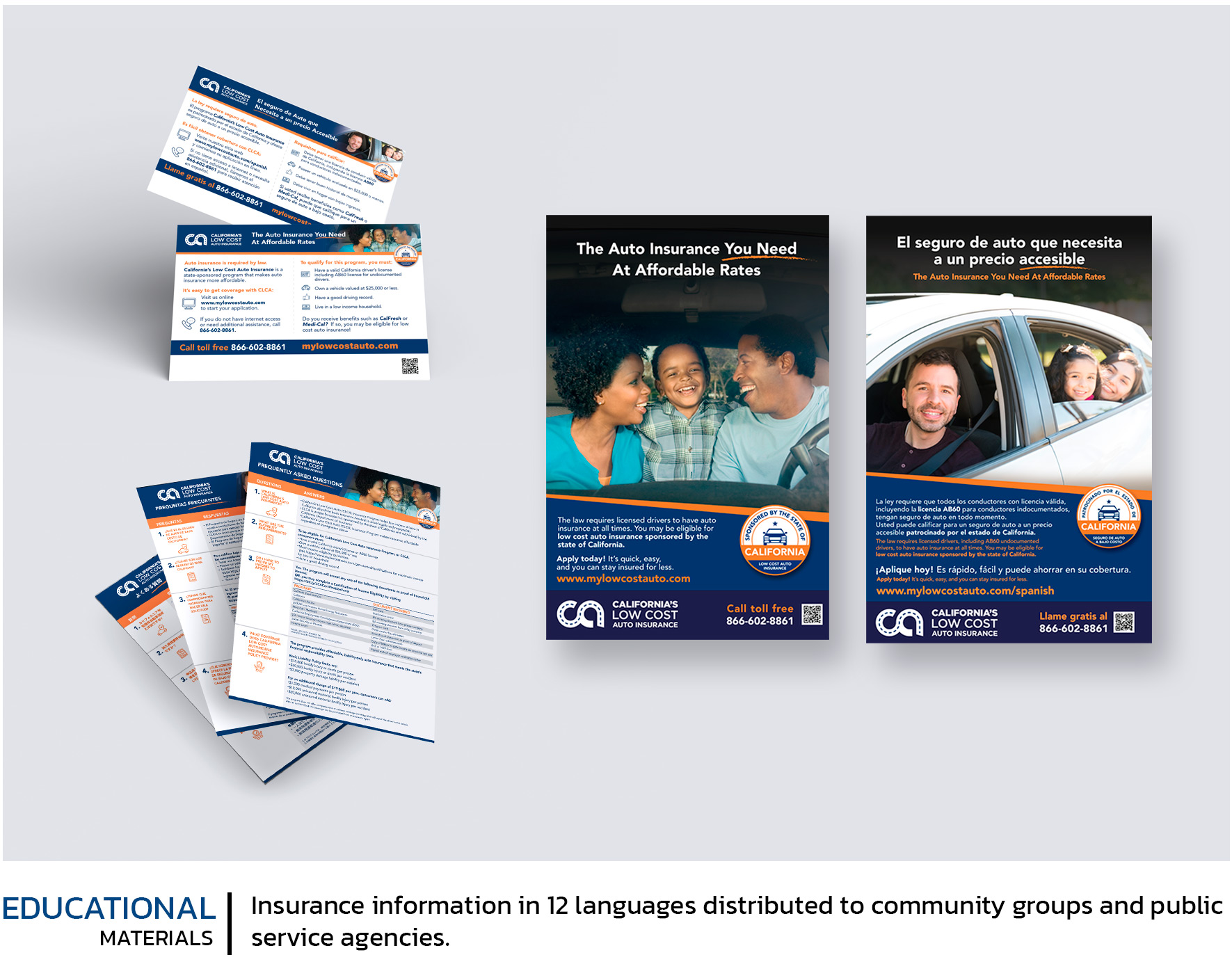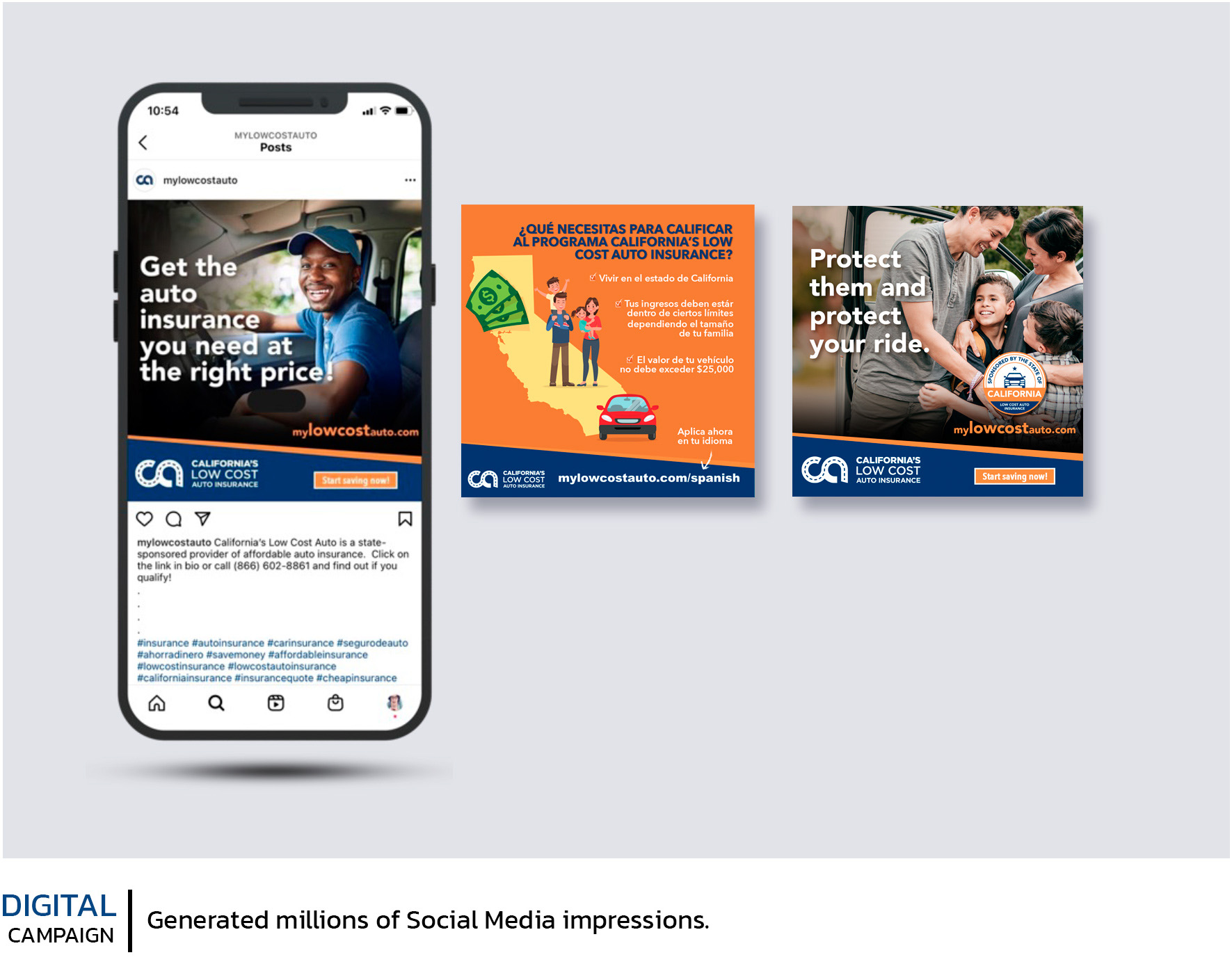 ASSIGNMENT

Sherpa was contracted to develop and launch culturally-sensitive, multilingual communications on behalf of the state's California Low Cost Auto Insurance coverage designed to inform low-income households and generate traffic to mylowcostauto.com
SERVICES

+ Brand Strategy
+ Campaign Development
+ Digital Media Placement
+ Video Production
+ Community Outreach
Multilingual creative, social media, and community outreach program.
Sherpa leveraged insights into multicultural communities to develop digital campaigns that informed consumers regarding auto insurance coverage requirements and access to a state-sponsored low cost option at mylowcostauto.com.
In addition to paid social media placement, outreach efforts focused on facilitating one-on-one outreach. Collaborations with CBOs and government agencies serving low-income households reached underserved communities across California in over 10 languages.