Launch and support a portfolio of Latin American spirits that engages supermarket category managers and delight tequila and mezcal drinkers with favorite brands from back home.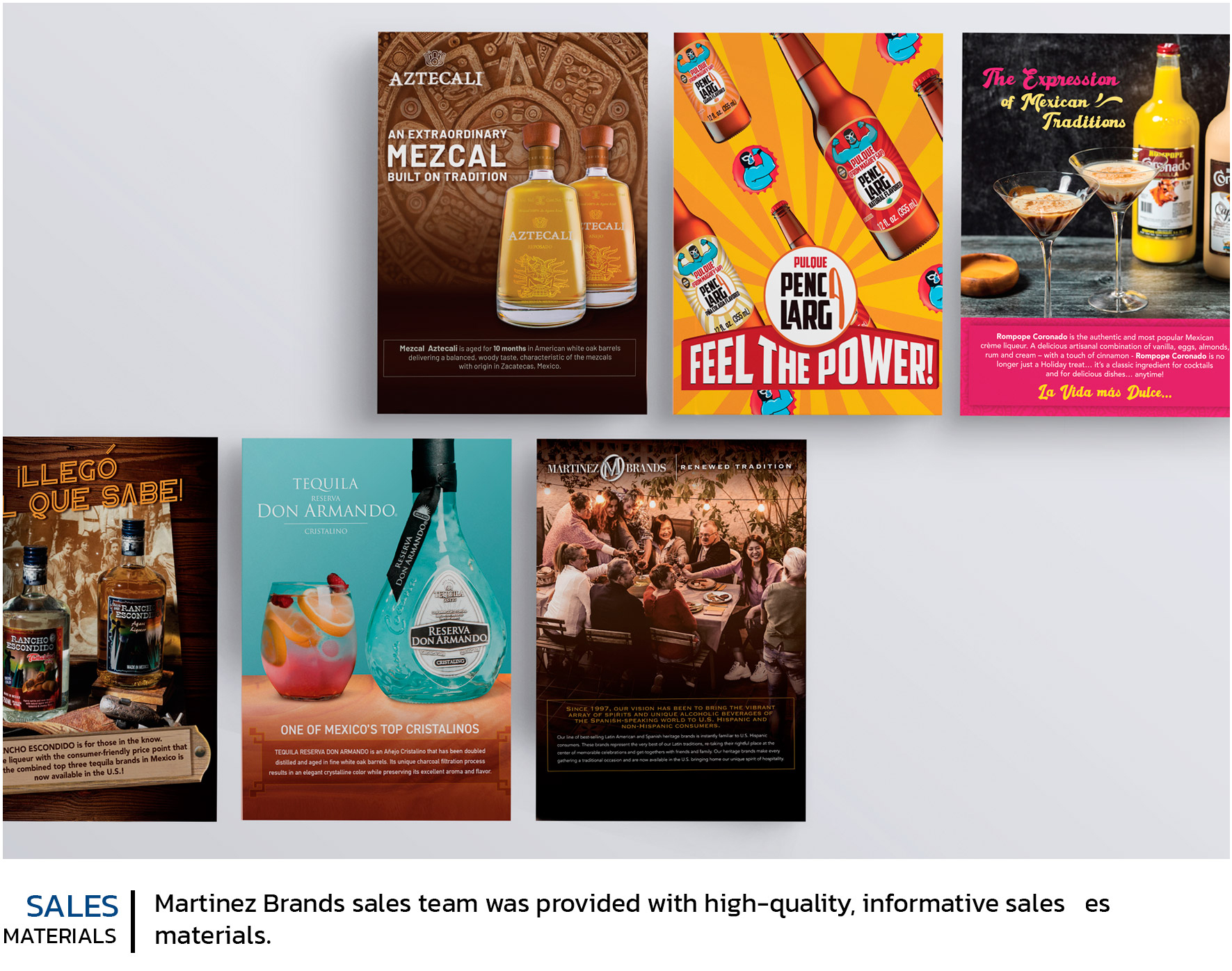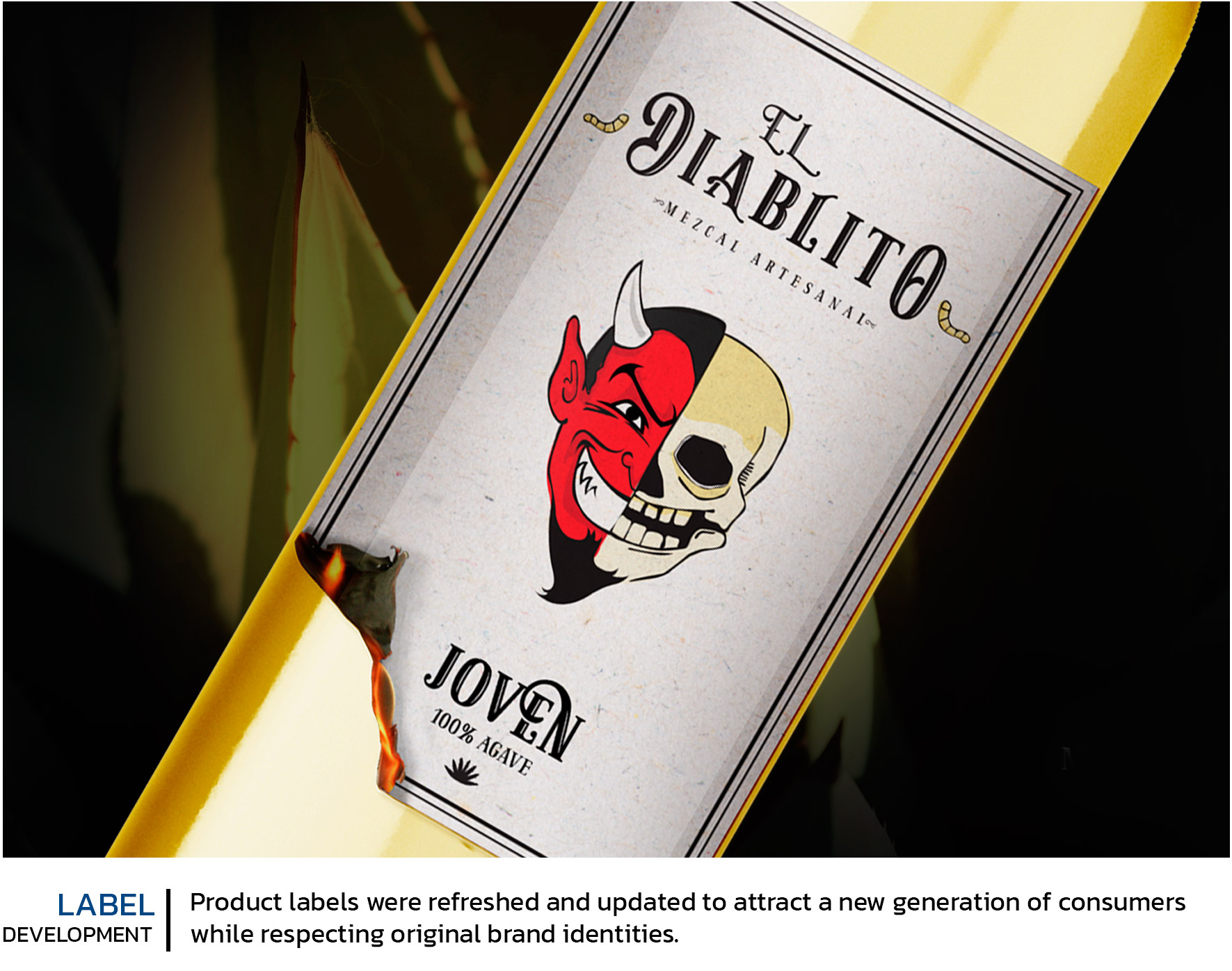 ASSIGNMENT

The portfolio of heritage brands represents a unique opportunity for ethnic supermarkets and national chains to stock and delight shoppers with well-known spirits from home.
SERVICES

+ Branding
+ Label Development
+ In-Store Merchandising
+ Web Design
+ Sales Collateral
Leverage the familiarity of heritage tequila and mezcal brands to gain distribution and loyal customers at Hispanic chains and national retailers.
Sherpa reviewed the Martinez Brands portfolio and identified best-performing brands to use as flagship brands to gain distribution and shelf presence.
New labels were developed, and in-store presence was reinforced by promotional displays and store signage.
New sales materials for each brand helped establish brand's identity and positioning.