THE ULTIMATE CHEESE & APPLE EXPERIENCE
Envy Apples and Cabot Cheese represent premium products in their respective Produce and Deli categories. With the increase consumer interest in cheese and apple boards, this was the ideal moment for a collaboration designed to generate increased visibility and purchase consideration for both brands.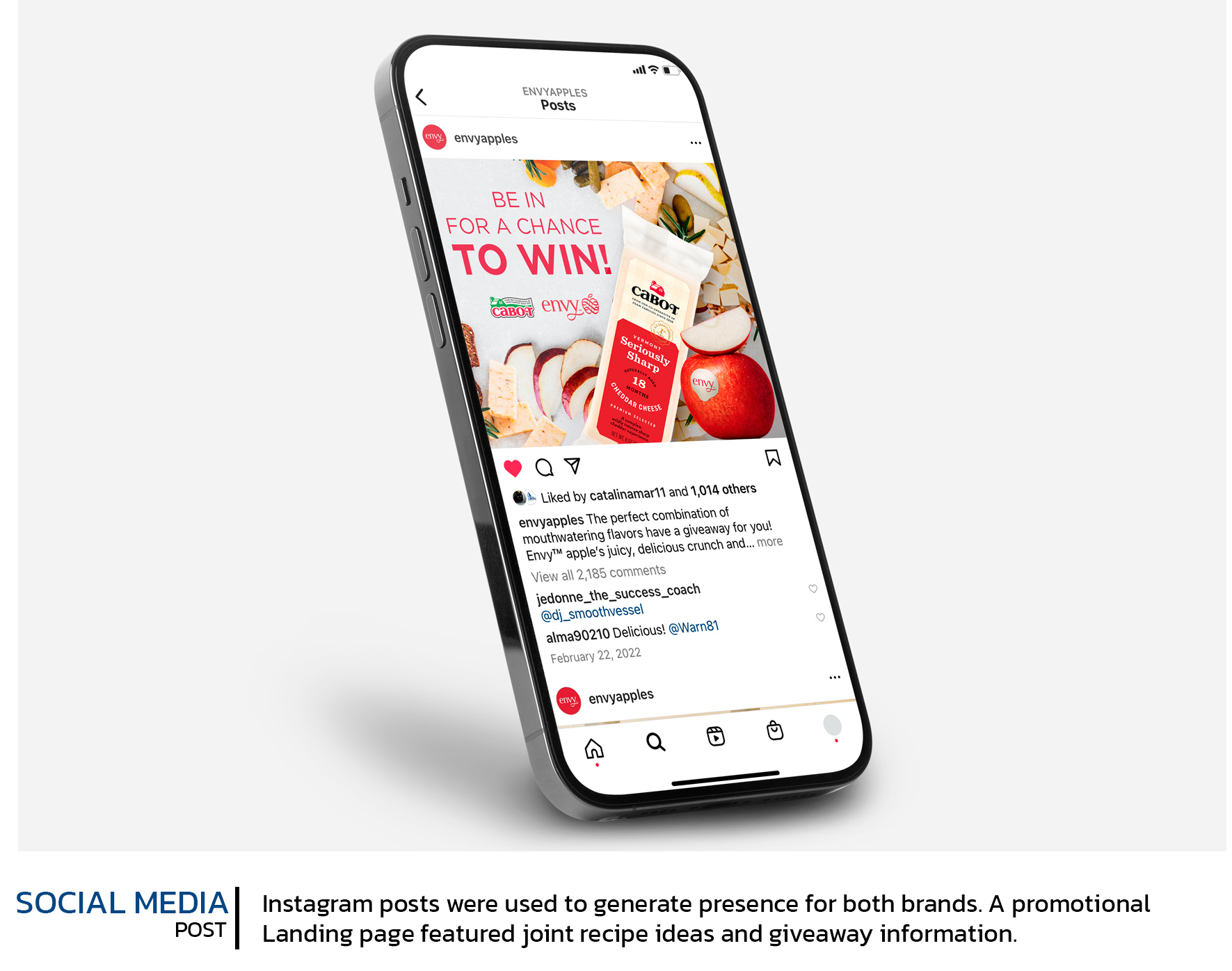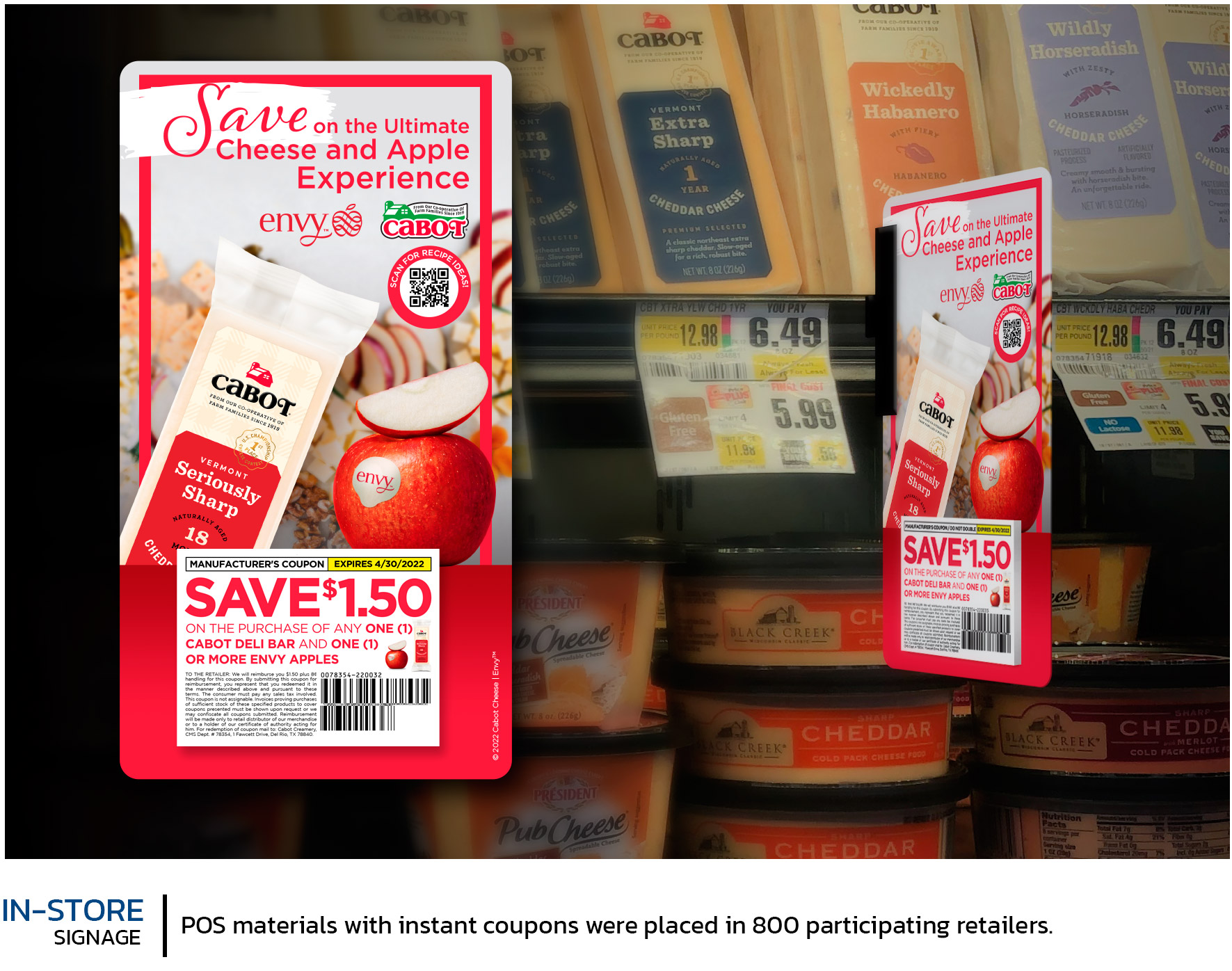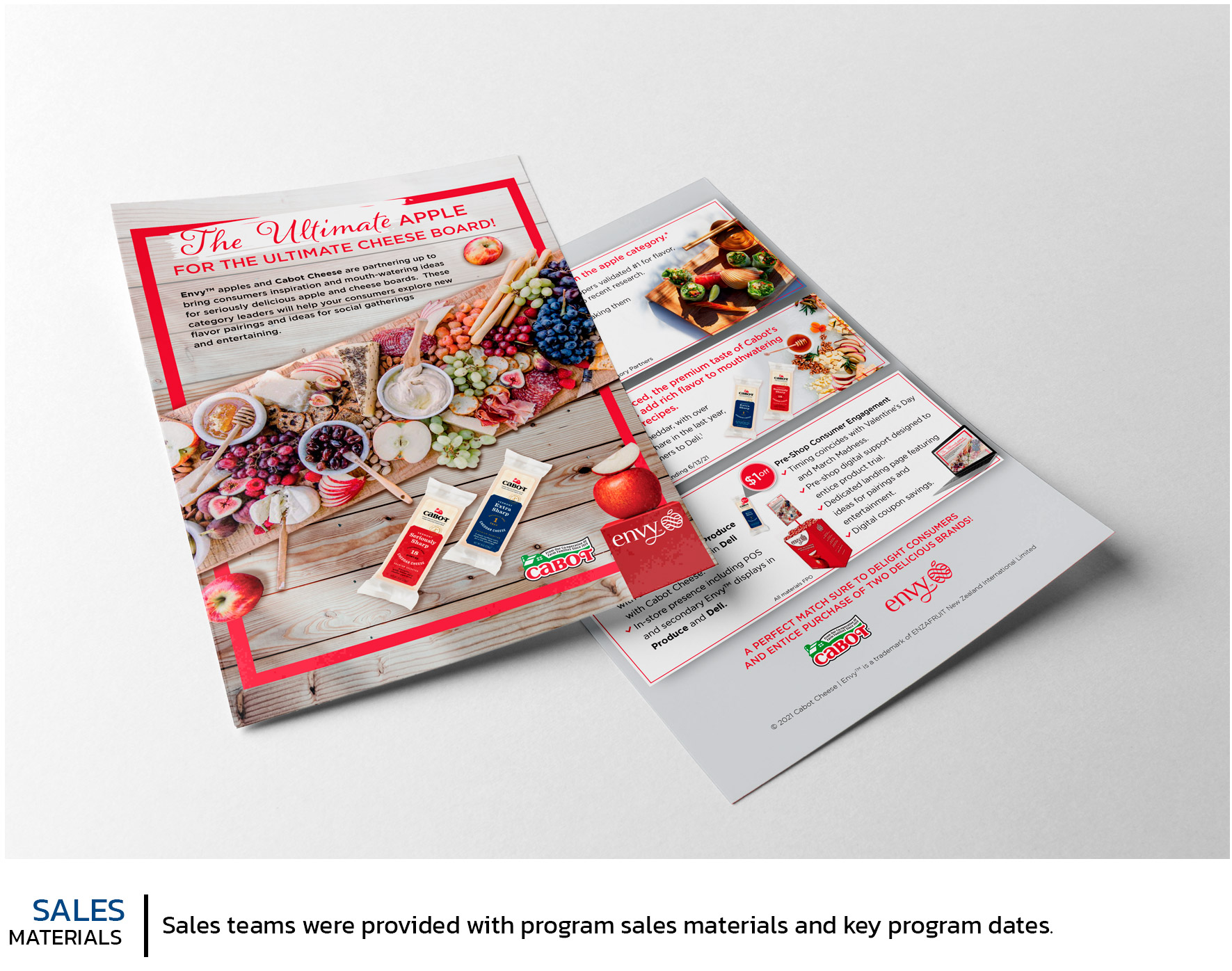 ASSIGNMENT

Sherpa developed and pitched to Envy and Cabot a joint in-store program that generated online and in-store presence at over 800 stores supporting an apple & cheese board promotion.
SERVICES

+ Shopper Marketing Strategy
+ In-Store Signage
+ Promotional Development
+ Web Design
+ Sales Collateral
Joint display and promo program executed with significant savings for both brands.
Sherpa leveraged insights into the desire for socialization emerging from Covid-19 shutdowns with the perfect host's apple and cheese board promotion.
Envy Apples and Cabot Cheese were featured in a promotional website driving customers to in-store display activity.
Customers were enticed with cents-off offer on the purchase of both products.
Program activation at Stop & Shop, ShoprIte, Giant, and Giant Martin's supermarkets
Over 10 million digital and in-store impressions
Over 3,000 page views to promotional landing page
2,197 promotional entries via IG post